I have a two year old.
When he found out that Elmo and his friends were actually COMING to Denver, he ran around the living room screaming and flopped his little body repeatedly all over the couch. That is what I call A CHILD'S PURE JOY. :)
Then I realized that Elmo won't be here for another MONTH AND A HALF. That is what I call A MOM'S PURE TERROR...lol!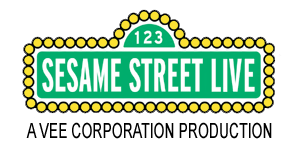 Elmo's Super Heroes will be at the Wells Fargo Theatre this November 23rd, 24th and 25th. You can get $3 off of EACH TICKET here:
Use the promo code: USF
Check out the details of the show here:
http://sesamestreetlive.com/shows/elmos-super-heroes
"Super Grover has lost his super-ness and Sesame Street needs a hero! Never fear, the fabulous five Super Heroes are here -- featuring Elmo as Captain Fuzzy! Elmo, Abby Cadabby, Big Bird and all their friends are on a quest to put the "super" back in Super Grover. Singing and dancing their way through fun lessons on healthy habits, they discover how exercise, rest, nutritious food and good hygiene can save Super Grover -- and turn your children into Super Heroes, too! You'll be feeling good when Elmo's Super Heroes comes to town!"
If you and your little Elmo fan are going to show, let me know! You KNOW we'll be there...you'll know it's us when you hear the screaming two year old who's flopping around in the aisle. :)