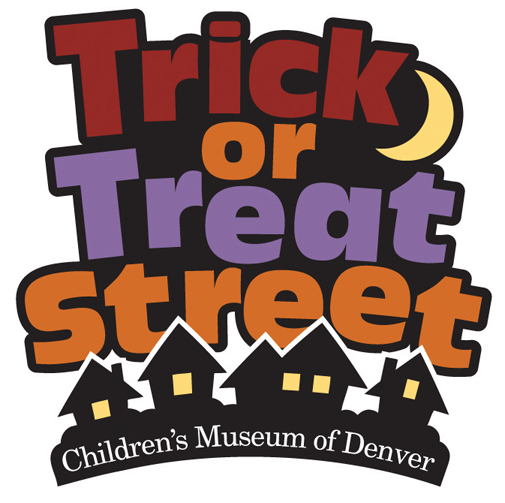 Children's Museum of Denver - Trick or Treat Street
Oct 25th - 27th
9am - 7:30 pm
Break out the costumes and get ready for some safe Halloween fun! I am taking my family to the Children's Museum Trick or Treat Street, and we are ALREADY excited. My 3 year old has been donning his dino costume for several days now...not sure it's going to make it to October!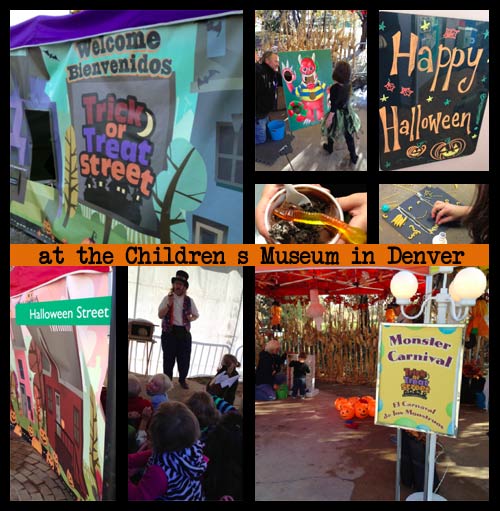 From the museum:
"We're bringing in pumpkins, hay bales and heaps of spooktacular fun to make the Children's Museum a playful wonderland for children and adults alike! For three days, the Museum will host fairies, goblins, superheroes and all sorts of costumed characters. Families can parade from one Treat House to the next collecting goodies, create classic Halloween crafts like "Noodle-Boned Skeletons" and "Dirty Desserts," play carnival games on the plaza, stroll through Pumpkin Hill, take a spin on Vern's Mini Train* and much more. It's the ultimate Halloween adventure, bursting with fun for everyone. Visit mychildsmuseum.org for a complete schedule of events. Activities included with Museum admission. *Vern's Mini Train is $2 per ride."
The Children
's Museum is not just for Halloween, and now you can get a GREAT BOGO deal on Wednesdays!
Coupon offer: 2 for 1 Wednesday Nights